Wedding Invitations
More than any other thing it is your wedding invites that set the tone for the entire wedding. It is a glimpse of what to expect at the wedding ceremony.
The concept is a custom-made chocolate wedding invitation card itself accompanied by delicious chocolates. You can customize the design of the box, the invitation card, and the chocolates to create a truly one of a kind wedding invitation. We offer a wide range of wedding invitation cards designs to choose from.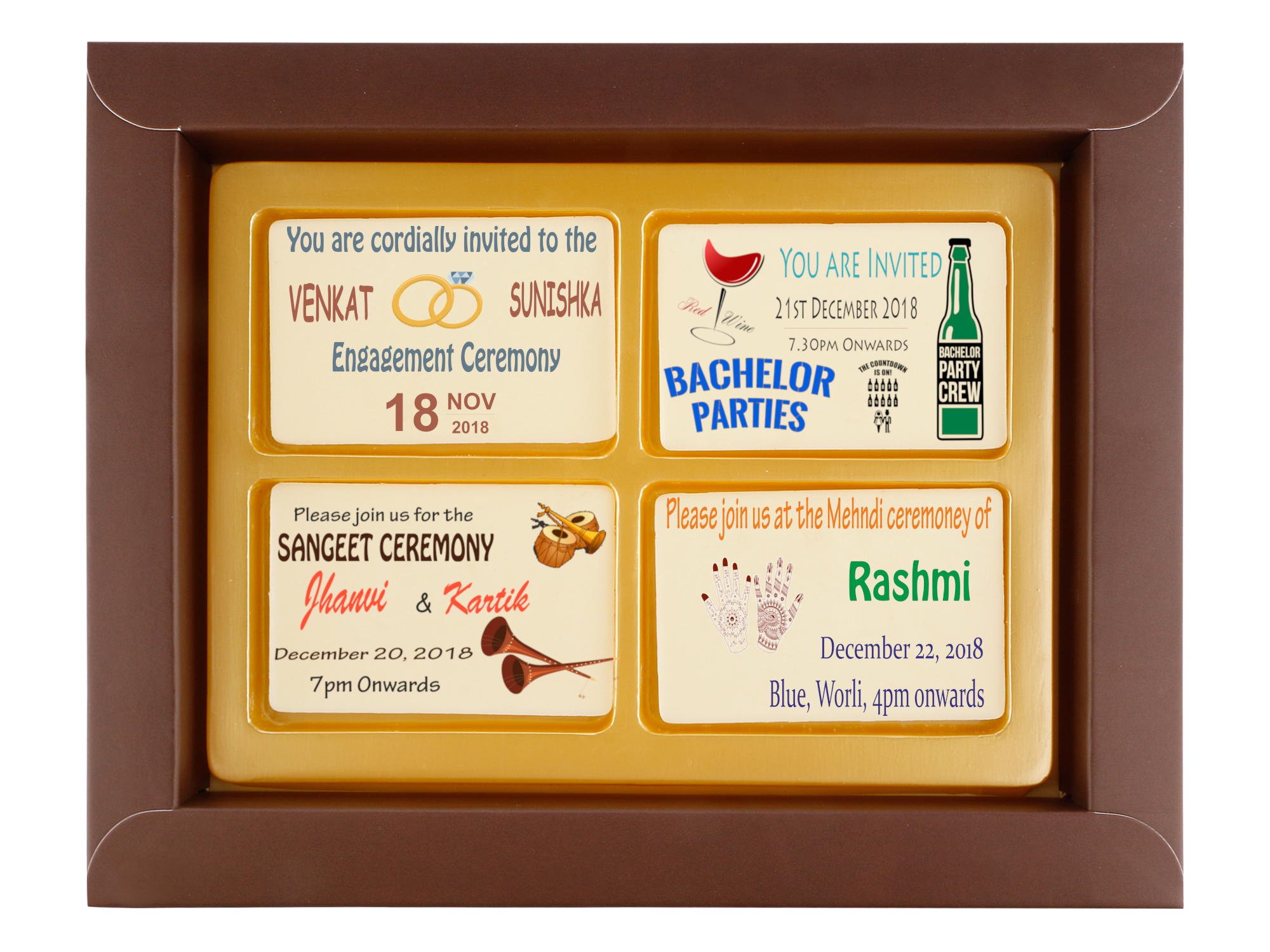 Unique Invitation Card for Weddings
We offer a wide range of wedding invitation cards designs to choose from and special marriage invitations that feature pictures of the bride and groom.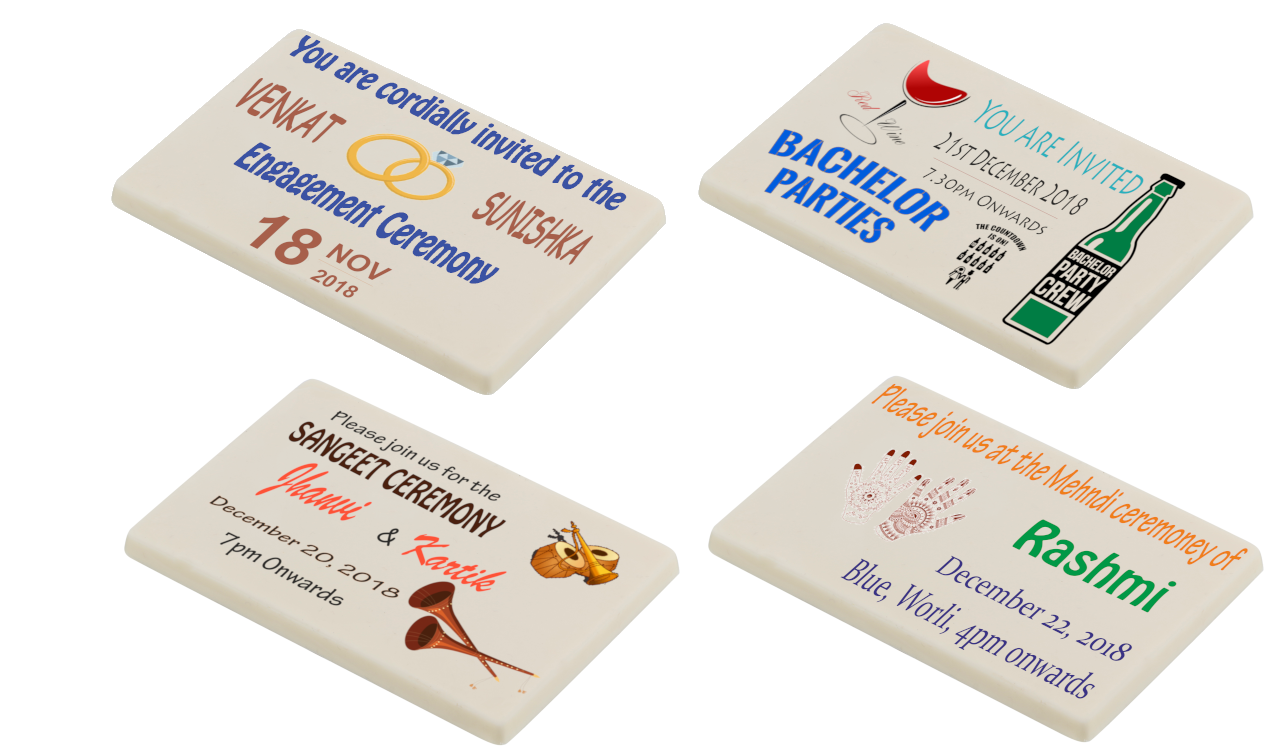 Have you already picked out your wedding invitation card? No problem! We can create a gift box and chocolates with the same design that will go beautifully with the card.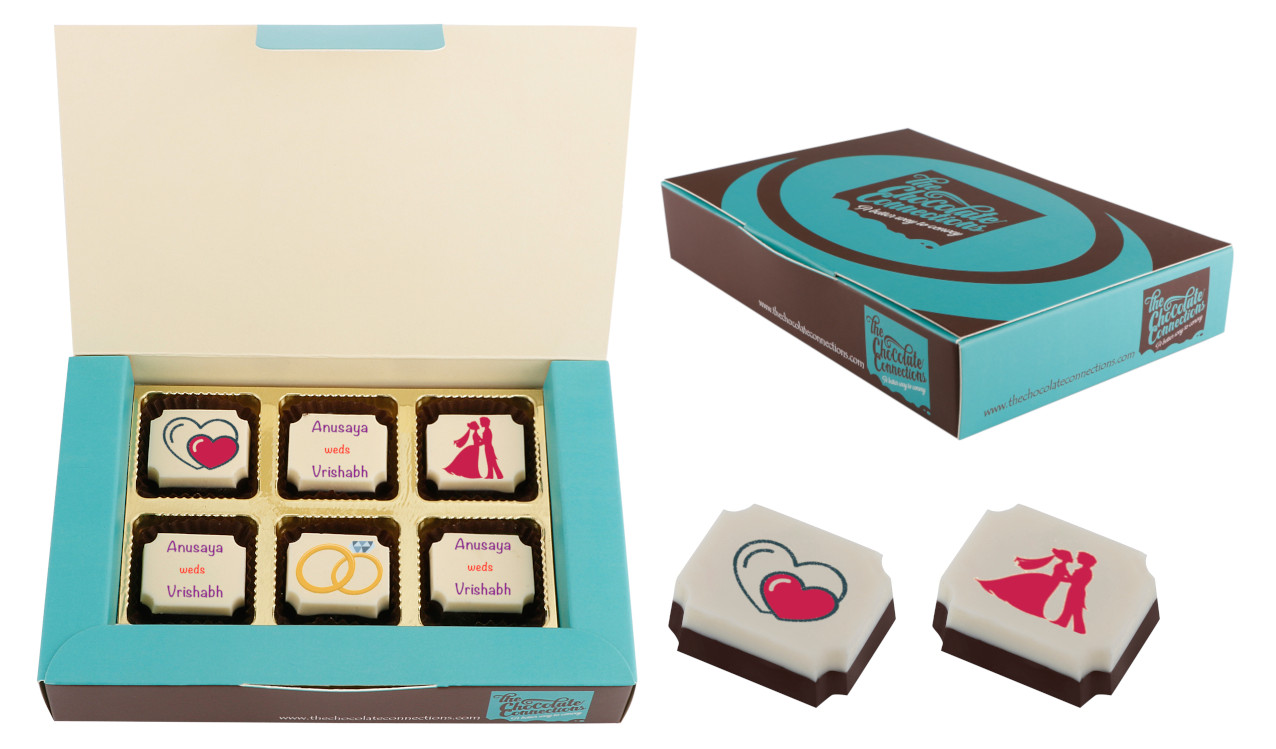 Your wedding is a once in a lifetime and the celebrations are not limited to your wedding day. In India especially there are a lot of pre-wedding events. Every event leading up the wedding ceremony is special in its own way. And we have the perfect way to invite your guests to all the pre-wedding ceremonies. Invite your guests to this fun-filled event in style with beautiful chocolates from The Chocolate Connections.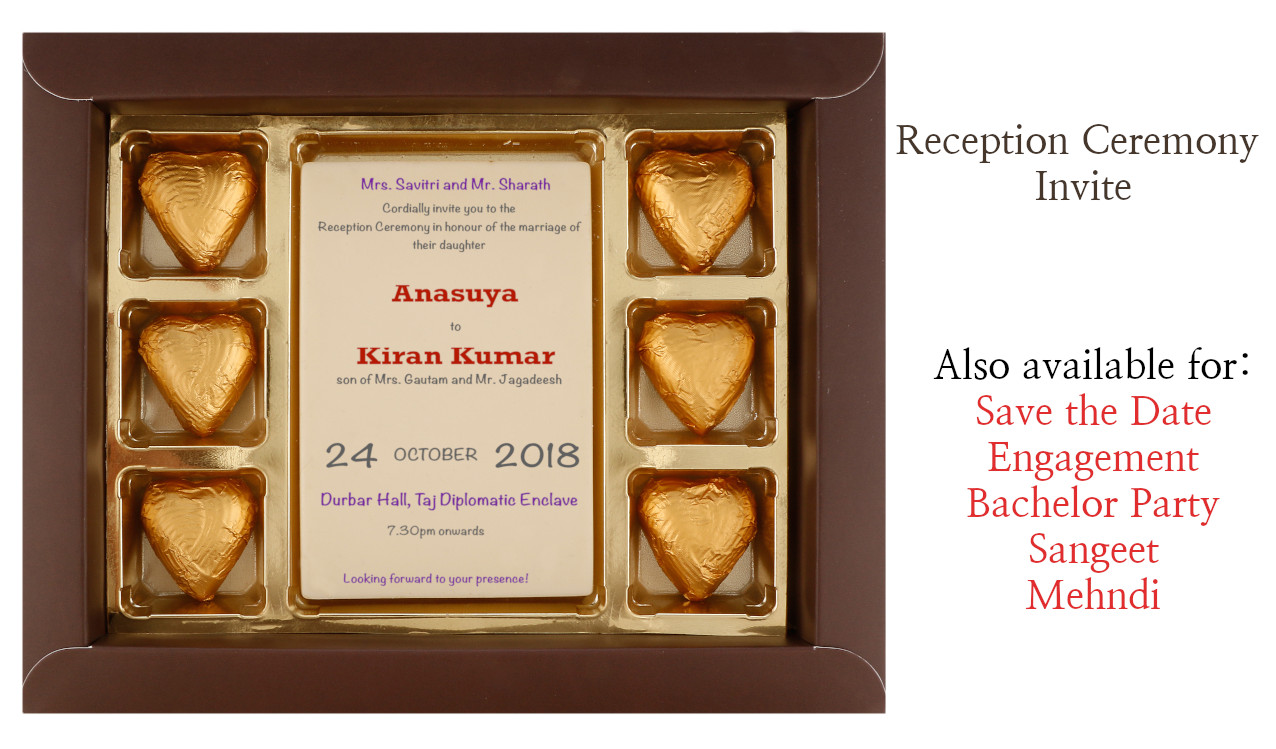 Anniversary Invitations
For your 25th anniversary invitation, we have come up with our very best lineup-classic invitations, elegant silver jubilee invitation, couple photo, graceful photo invitation, Lovely Heart invitation, designer invitation, golden invitation, beautiful silver jubilee invitation and modern 25th-anniversary invitation.