Baby Boy Announcement
Birth of a baby boy is a wonderful occasion for any family and as parents; you surely want to tell this news to the rest of the world. Do it with our range of customizable chocolate gifts with printable pictures and messages.
Get a fully customized gift for your Baby Boy Announcement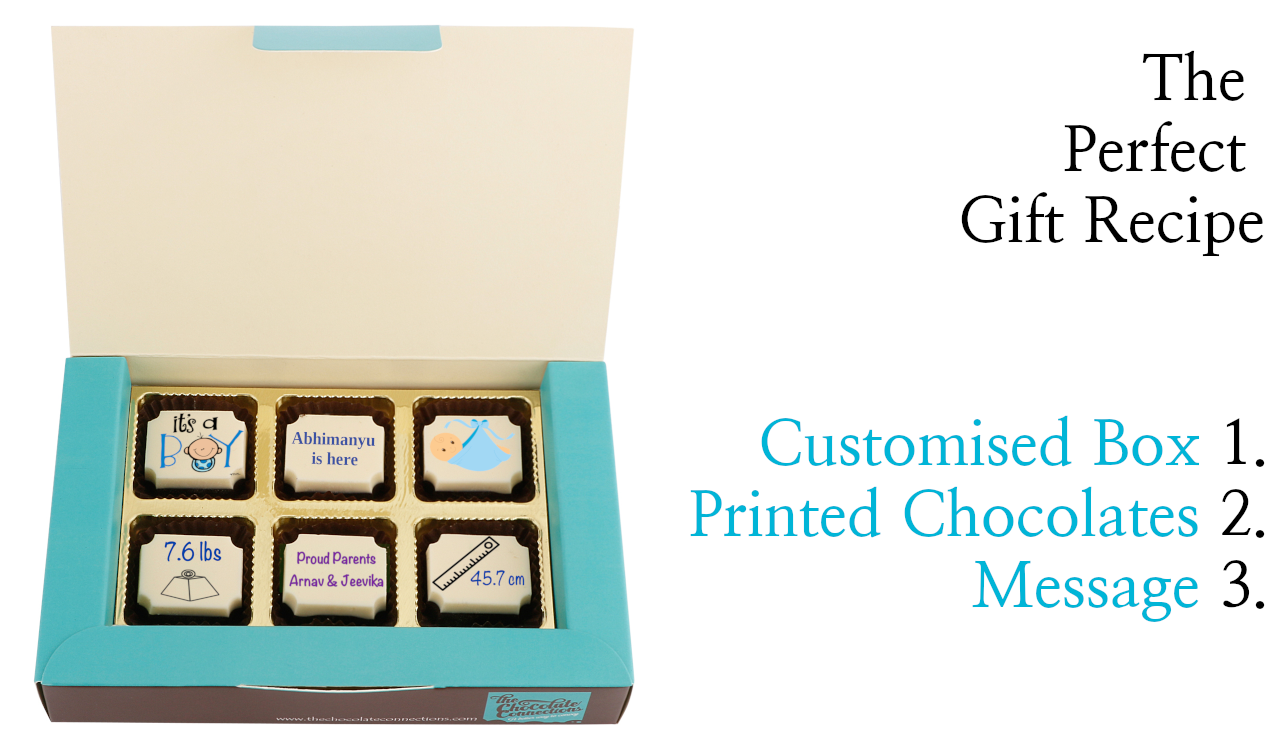 Baby Girl Announcement
Announce your baby girl birth to the rest of the world with our range of customizable chocolates.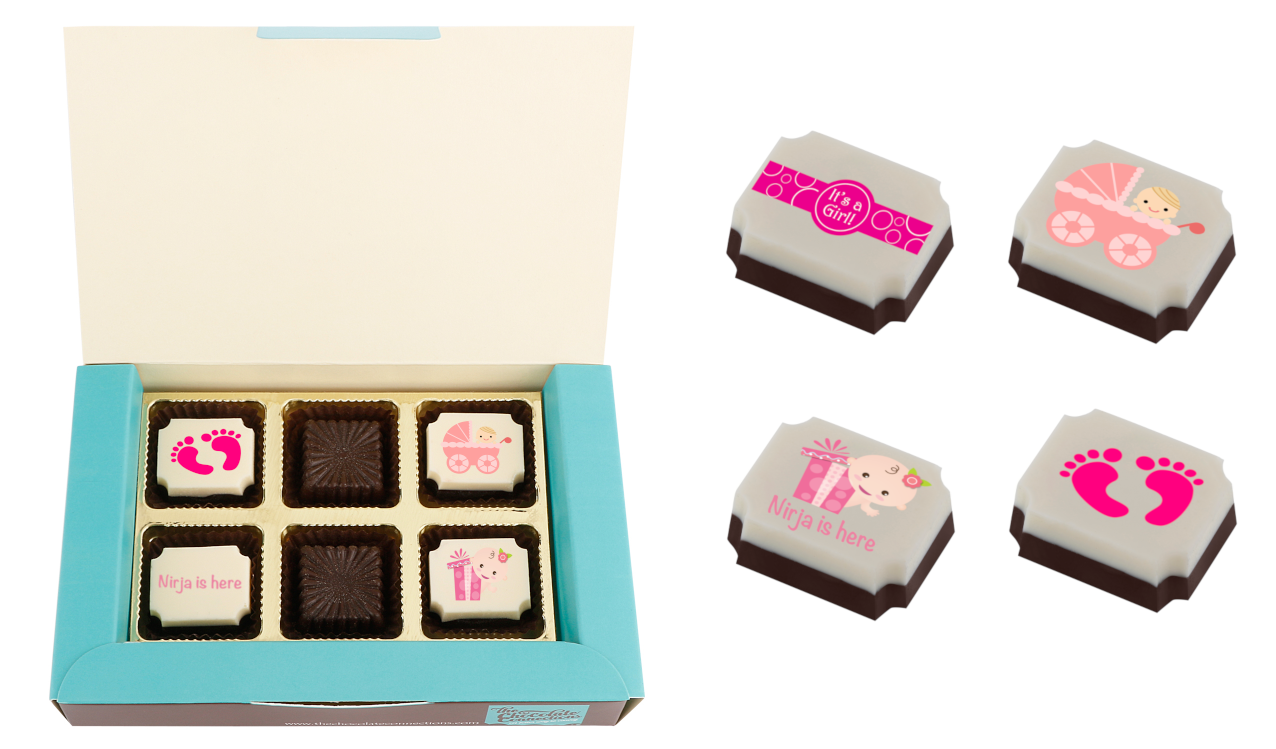 Watching a baby in itself is a pious experience which makes us realize how wonderful life is with its sweet surprises. When you hold a baby you notice how sweet and precious life is. Not only you, but also your friends and family would be excited about your baby. Be sure to send birth announcements of your baby boyarrival.
The Chocolate Connections makes your baby's birth more special by their unique baby announcements. With us, you can send your announcement of a newborn baby boy with a chocolate box! And who doesn't love chocolates? With the sweet news of your baby, your loved ones would love the chocolates. A birth announcement card is a way of telling your loved ones that you have safely conceived a baby. It is also a way of sharing pictures of your baby with your family and friends. The best part is that you can even customize the chocolates. Yes, you can have whichever designs or patterns you want on the chocolate.
Baby Twins Announcement
Wondering how to announce twins? Looking for unique twin birth announcement ideas? We bring to you the perfect its twins announcements.
We create special chocolate boxes which can be sent out as birth announcement cards. We craft exquisitely personalized baby announcements by combining decadent chocolates with beautiful photographs. Printed chocolates are our specialty. We print personalized birth announcements on chocolate using edible ink; these cool baby announcements can be enjoyed till the last bite!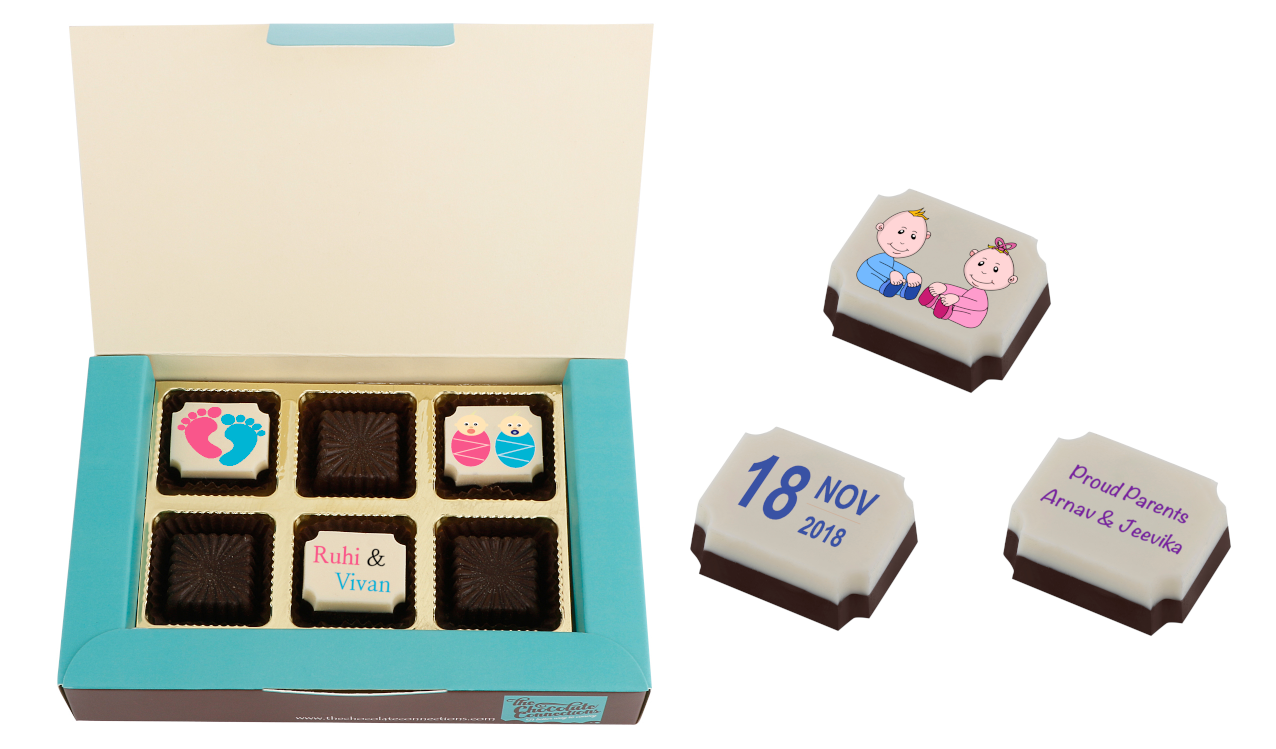 A newborn baby in the family brings joy to everyone in the house. A birth is considered to be an auspicious event, and it is believed that the new-born will bring prosperity to the family. When one baby brings so much happiness, imagine the joy when twins are born!